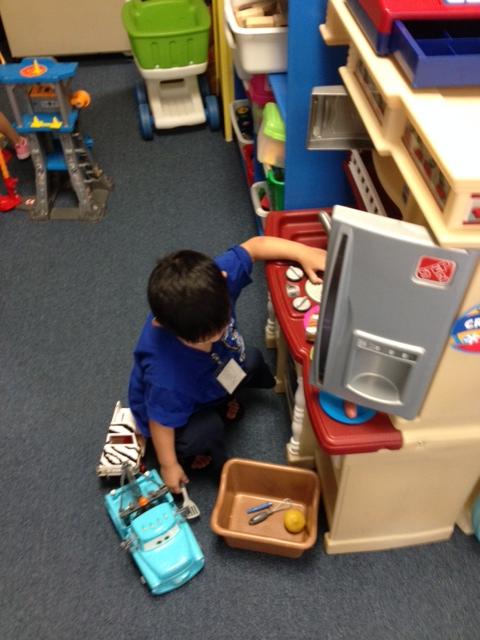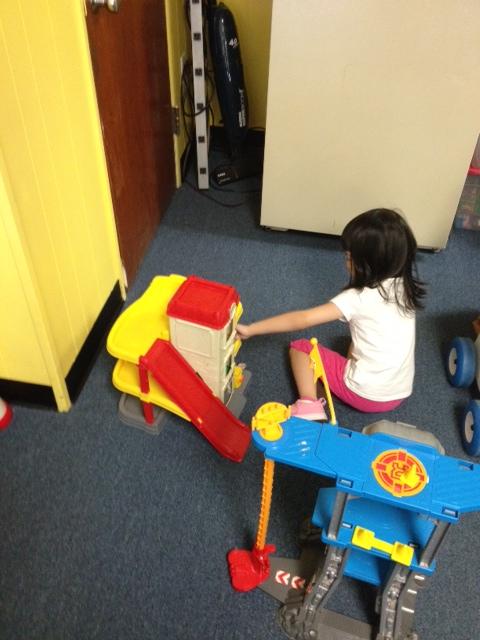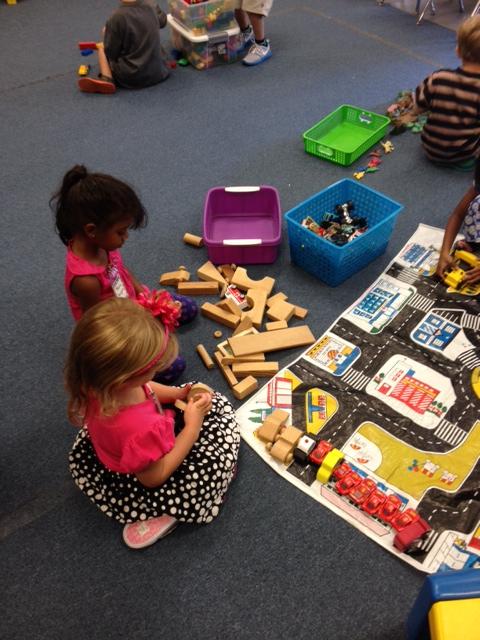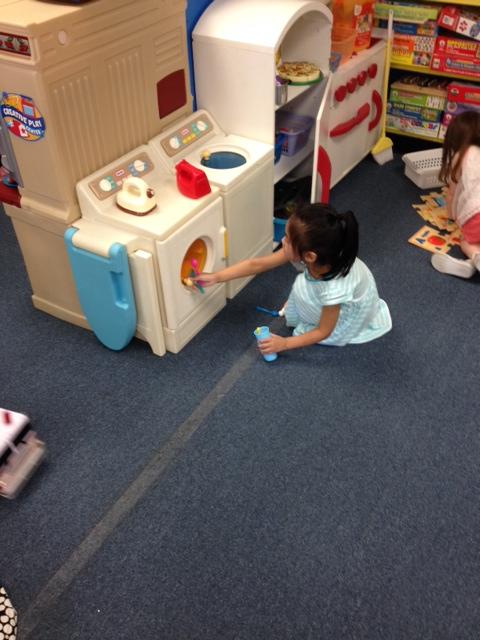 Welcome to Mrs. Cavallo's Preschool Class
Monday - Library
Tuesday - Gym
Friday - Music
Week of October 21- October 25, 2019
What a busy week! We have concluded our Fire safety unit. Thanks to the Firecompany we had a visit from a firetruck and got to squirt the water from the fire hose!
We have been talking about how important Mary is. We learned about the Rosary and painted our own picture using qtips.
We have been learning about bones and skeletons. We graphed Cheetos Bag of Bones and created our own skeletons. We even got a chance to eat some! We have been doing the Skeleton Dance from The Learning Station.
We have been practicing numbers with dice, dominoes, and counting our favorite Halloween shapes.
We painted paper and are going to create our own shape pumpkin. We learned how we are all different shapes and sizes and can do great things just like Spookley, the Square Pumpkin. We also did an experiment to see if pumpkins float! We discovered that they do, but some need more water than others because they are heavier.
We got together with Miss Amanda's class. We did a name activity with eachother so we could get better aquainted. We went outside and played together as well. We decided as a fun end to our week to watch the video of Spookley, the Square Pumpkin as one big group.
Friday is the school Halloween party starting at 5:00. We can't wait to see all our friends in costume.
Week of October 14- October 18, 2019
Monday we went to the library and read Spookley the Square Pumpkin. We tasted salted pumpkin seeds and pepitas(the seed without the shell). Both were a hit! We practiced our fine motor skills by creating tissue paper candy corn. They are hanging in the hallway on the way to the Gym. We talked about Christopher Columbus and created a project with the three ships.
Tuesday we had fun couting with Candy Corn. For some of us it was the first time we tasted it. I think everyone liked it! We're bringing some home to share. We also made patterns with fall pictures. Maybe you could try some patterns at home. We began discussing Fire Safety. We took a tour of our school and looked for Exit Signs, Fire Extinguishers, smoke detectors and Fire Alarms. Do you have a family plan at home?
Wednesday we continued with our Fire Safety lessons. We also read "Who Can Boo the Loudest" and made ghosts for our windows. We made dalmations with our fingerprints.
Thursday we read about "the Lost Sheep" and learned how much Jesus loves each of us.
Friday was picture day "fun". We kept practicing our "smiles". We celebrated Mrs. Webster's birthday! It's Saturday! We read "Leaf Man" and created our own leaf people. We also explored all the fall treasures that the children brought from home.
Mitzvah Day is tomorrow. Please stop by and help make packets with our Preschool friends.
Week of October 7- October 11, 2019
Monday we went to Library, worked on the Letter C, practiced following directions, holding our crayon correctly, and drawing lines and circles.
Keep practicing the Guardian Angel prayer. We are learning it in school as well as the Hail Mary.
Tuesday we had such fun exploring pumpkins! We opened one and got to see, feel and smell the inside. We learned how they grow and are comparing them to apples. We made our own life cycle of a pumpkin book and learned that the word pumpkin starts with P.
We rounded out the week by doing Pumpkin Volcanoes and dissecting Sunflowers.
God Bless all you do!
Mrs. Angela Cavallo
Please check the Green Envelope (Website) often.
Please check the green envelope for important information and lunch ordering, and the school calendar.
Week of September 16-20, 2019
We have truly been enjoying the "Fall like" weather this week!
Monday we celebrated National Dot Day by reading The Dot by Peter H. Reynolds. We used dot markers to fill in the letter A. We drew our own Dot artwork. We did a dot-to-dot following the numbers 1-25(with help). We had lots of fun on the playground and went to Library with Mrs. Becker.
Tuesday we began work in our Special "Green Book" from the program Learning Without Tears. We were also introduced to our new ZooPhonics alphabet friends. Gym was lots of fun!
Wednesday we created our own shapes with Geoboards and rubber bands. This was a great STEM activity. The children were very engaged. We were also introduced to Noah and the Ark.
Thursday we practiced or fine motor skills by coloring and cutting out a shape rocket. We are putting them together in number order tomorrow! We took out our "Letter A" box and discussed things that begin with A.
Week of September 23-27, 2019
Monday was the first day of Fall. We read books about seasons, practiced tracing lines of falling leaves, and colored pictures of words that start with A. We are also learning the colors of Fall.
Tuesday - We had an awesome treat today. We got to see a real hot air balloon being blown up. We walked inside it and then we got to look at the basket and the hot air flame. It was really cool! We made our own book Fall is Here. Please read this book with your child at home.
Wednesday - We had so much fun investigating apples. We did an experiment to see of they sink or float. We tasted different varities of apples and graphed our favorites. We used apples as a non-standard unit of measurement. Most of us were around 15 apples tall. We created our own apple core art project. We also learned the stages of an apple tree's growth.
Thursday - We learned about Johnny Chapman(a.k.a. Johnny Appleseed). We made our own sticker scene. We sang apple songs and found the letter A in trees. We had our first Spanish class with Mrs. Espino. We learned how to say Good Morning(Buenos dias). It is so great that she speaks Spanish and can help us learn a new language.
Friday - We had Music with Mrs. Cleary and got to play some new instruments. We colored scarecrows so we would be ready for the contest at the Fall Festival. We made an exploding apple volcano for science (Baking soda and vinegar in an apple).We played with Playdoh and danced and sang. We truly had a "Fun Friday"!
Week of September 30- October 4, 2019
This week we celebrated three birthdays: Anabella, Gannon and Samantha. Happy Birthday!
We have been enjoying learning using our Green Book from Learning Without Tears. It is amazing how are fine motor skills are rapidly improving.
We have been working in small groups(centers). Most are fall or Halloween themed. We have formally be introduced to the letters A and B, even though we use and write different letters each day.
We have been working with the numbers 0,1,2,and 3. Keep practicing using these numbers all the time.
We talked about our Guardian Angel and have begun to learn the prayer.
We learned the story of Jonah and the Whale and finished our learning about Noah and the Ark.