<!- box:side-2 -->
Student & Parents
Green Envelope
ACE (Before & After School Care)
Athletic Program
8th Grade Information
RCS Student Council
Parent Resources
PTO
Performing Arts
School Board
School Forms
Student Clubs
Teacher Websites
Volunteer Requirements
PTO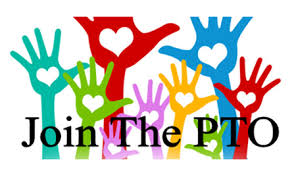 Welcome Parents and Teachers:
All parents and teachers are members of the PTO, which supports the faculty and administration by providing school services, planning social functions, managing the athletic programs, and raising funds. It also assists in keeping open the lines of communication between parents and the administration. General meetings are bi-monthly and an executive board is elected annually to oversee the association's work.
The 2019-2020 Executive Board Members:
President - Cindy Viscuse
Vice President - Heather Wisniewski
Vice President of Operations - JoAnn Bianco
Faculty Representative - Mrs. Maria Viola
School Principal - Mrs. Molly Webb
Advancement Director - Mrs. Barb Hertline
If you have any questions, reach out to us at pto@rcscherryhill.com
Box Tops for Education:
There are many ways to help RCS simply by going about your day-to-day life. If you see a BoxTop for Education, simply cut it out, and send it into school.
Dollars Off Tuition (DOT):

The Dollars Off Tuition (DOT) program is both a fundraiser for the school AND a way for parents to lower their tuition bill for next year. DOT helps you lower your tuition bill for next year -- starting today!

And the best part? You can start earning credit toward next year's tuition with your first order! Visit the DOT link below to learn more about this beneficial program!
http://www.rcscherryhill.com/rcsch/Parents/Green%20Envelope/Ongoing%20RCS%20Information%3A/Gift%20Cards-Dollars%20off%20Tuition%20Program%3A/