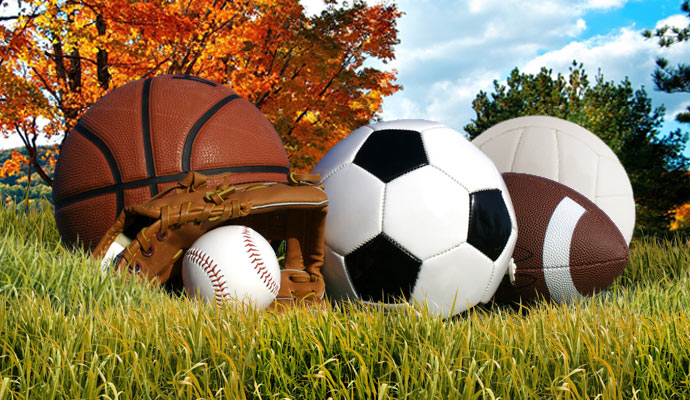 Welcome to Mr. Zimmer's
Physical Education Class!
Physical Education
Mr. Zimmer
Students in physical education classes continue to enhance their physical, intellectual and social skills through a variety of movement games and activities. After Thanksgiving, all grade levels will be concentrating on the skill theme of throwing, catching and dribbling a ball (basketball related activities). In grades PreK-2 students will also continue to build on their locomotor skills (movements used to move the body from place to place: i.e. skipping, hopping, galloping, etc.) and non-locomotor skills (movements that are performed without moving from place to place: i.e. bending, twisting, etc.) as well as participating in cooperative games. Grades 3-5 will be participating in basketball related games and activities. Exploratory sports classes will participate in such team sports as basketball, volleyball, floor hockey along with cooperative and team building activities throughout the second term.
Learning and practicing important life skills such as active listening, sharing, proper communication, and common curtesy are stressed in class every day.
Hello! I am Mr. Zimmer and so excited to be part of the staff as the physical education teacher at Resurrection Catholic School. I have taught health & physical education and coached boys' and girls' soccer, baseball, and lacrosse at the K-12 grade level in the North Brunswick Township School District (NJ) and at McCorristin Catholic High School (Hamilton Township, NJ). I graduated from Davis & Elkins College (WV) with a B.S. degree in health & physical education, along with earning my Master's Degree in health & physical education from Trenton State College (The College of New Jersey). I've also earned my Supervisor's Certification from Thomas Edison State College. I enjoy reading, art; walking my three dogs; watching Netflix documentaries and healthy cooking and eating.
The general goals for students in physical education this year are:
To have fun and develop positive attitudes toward (lifetime) participation in physical activity.
To perform a range of skills while increasing your knowledge of physical fitness.
To learn the rules and strategies when playing a game or activity.
To give one's best effort, regardless of winning and losing.
To demonstrate cooperation, positive sportsmanship, maximum effort and safety while in class.
Generally speaking students in grade PreK to grade 2 classes will enhance their cardio endurance by participating in locomotor skills, games and activities involving running, skipping, galloping, sliding, chasing, fleeing, and dodging. These classes will also be introduced to various manipulative skills and activities that involve kicking, punting, dribbling, and volleying a ball. Grade 3-8 students will be involved in physical activities that involve individual, team, and cooperative tasks.
As a reminder all students need to wear their PE uniform, tennis shoes or sneakers and socks for PE class. Please bring a note from your parent / guardian if you cannot play PE for the day.
I look forward to working with all students and parents this school year. My motto for this year is: "If you had fun, then you won".